Student Degree Program Available on the Course Roster
Students in different degree programs, or working at the graduate versus undergraduate level, can have different needs. Students from different programs may want specific things out of a class that students in another program may not. Tailoring a course to student needs is an important part of any course design, and knowing more about who the students in a class are helps in that process.
To that end, and to help faculty track student performance within a degree program, a student's degree program and major (where applicable) are now shown on the roster view in each CoursePlus site. This information is also contained in the Excel export of the course roster in CoursePlus.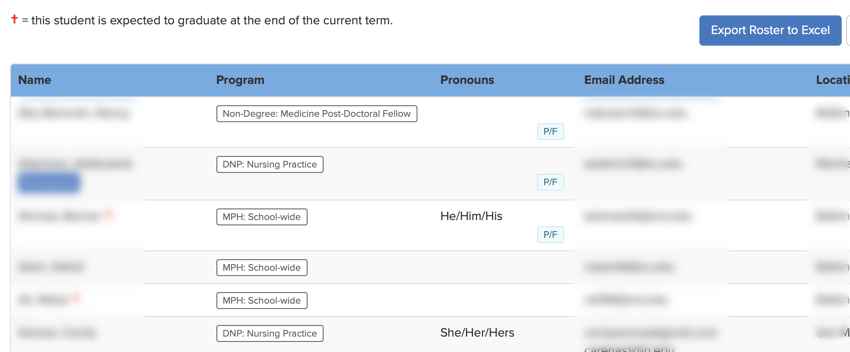 The degree program and major name as defined in SIS are visible to faculty, TAs, and staff. Students in a class cannot see this information. This data is available for any student who has a JHED ID, and does not appear in non-academic courses or course sites that are not linked to the BSPH course system.
Future work in CoursePlus will display this information in the Gradebook and Gradebook export, and additional tools as needed.
If you have questions about this new feature, please contact CTL Help.